About Us
History and Press Mentions
Designers Luis Corona and Michael Barron began Casa Del Encanto in Scottsdale, AZ in 1988. In 2010, they moved to San Diego and work by appointment. Their years of ASID awards, experience and unique design aesthetic bring an eclectic mix of home furnishings to Southern California.
"With a magical ability to meld the interior & exterior settings of each home, Luis Corona & Michael Barron set the stage for what can only be called a "total living experience." Their clientele, many of whom have spent years with this team – home after home, have come to expect the highest of expertise and professionalism from this highly-acclaimed firm."

Southwest Syle Magazine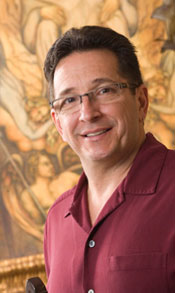 Michael Barron
Co-Founder
Michael has been designing since 1989, joining forces with Luis Corona in 1991. He is an Allied member of ASID and has numerous awards of excellence to his name. Michael is also a "Master of the Southwest", and has been published in Who's Who in America (2002). Michael went to work for a small architectural design firm in New Jersey after finishing his tour in the U.S. Marine Corps. He worked in all facets of the home design and building process, including roofing, siding, flooring, painting, wall coverings, etc. Here he learned bidding processes, scheduling, and uncompromised workmanship.
In 1989 he relocated to Phoenix to start his formal design education. During that time, Michael worked with Luis Corona at Casa Del Encanto, Ltd. as a design assistant and showroom sales associate. He became a partner in the firm in 1991 and their partnership flourished. Michael was also a licensed general contractor, using his construction background along with his and Luis's design skills. Together they bring much more to a project than just the eye for detail. Their combined talents offer the homeowner the benefits of a comprehensive construction and design team.
Luis Corona
Co-Founder
Originally from San Diego, Luis moved to Phoenix in 1982 to pursue a career working for a well-known interior design studio in Scottsdale. This began the journey on his life's passion that led him to open his own studio in 1987. That was located in one of the historic neighborhoods in Phoenix called Encanto Park, which is where his showroom's name originated from (Casa Del Encanto, Ltd.).
Luis has been doing interiors most of his life. He has also always bought and sold unique furnishings, accessories, china, crystal, artwork and antiques, importing much of it from Mexico, but also from around the world. Luis is also a well known and accomplished floral designer in both fresh and dried florals and had received awards in this area as well as interior design. Returning to California in 2010, Luis moved Casa Del Encanto to San Diego with his partner, Michael Barron.
He is an Allied member of ASID and has been recognized as a "Master of the Southwest". He has won numerous awards of excellence throughout the years. Please review the Portfolio section to explore Luis's vast experience designing homes all over the Southwest United States and Mexico.
Casa Del Encanto History
Casa Del Encanto Interiors is comprised of Principal Designers and Owners Luis Corona and Michael Barron.  Luis Corona first founded Casa Del Encanto, ltd in 1987 in Phoenix Arizona.
Casa Del Encanto has gained their reputation in the design community as both Designers and as a great resource for other design professionals.  They have continually grown into all areas of homes to include full-service architectural space planning, interior and exterior architectural detailing, and have worked along side some of the best Architects and Home Builders in Arizona and Southern California. See Services Page Here
Their California projects include San Luis Obispo, Thousand Oaks, Beverly Hills, Carlsbad, Rancho Santé Fe, Hillcrest/University Heights, La Jolla, Palm Springs and Ensenada, Mexico. Other areas served include countless Arizona projects throughout Paradise Valley, Scottsdale, Phoenix,  Carefree, Mesa, Glendale, Peoria, Queen Creek and Tucson.
Projects range in size from a room to a compound, and we have worked with varying budgets and styles.
Press & Magazine Appearances
Creating both interior and exterior environments since the early eighties, Luis and Michael are humbled by the press they have received for a passion they share. Please enjoy this small sampling of press and editorial pieces they have gotten over the years.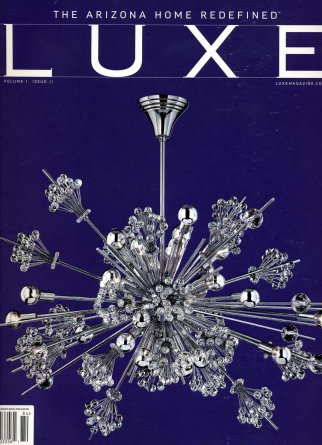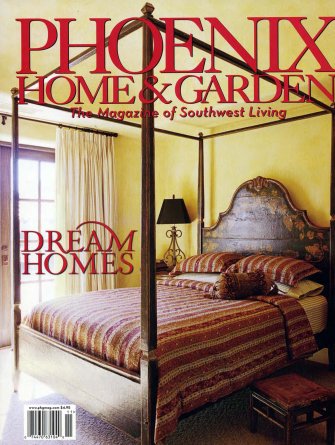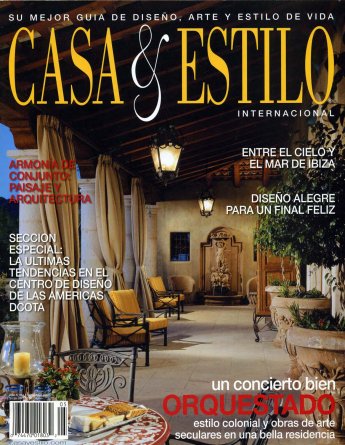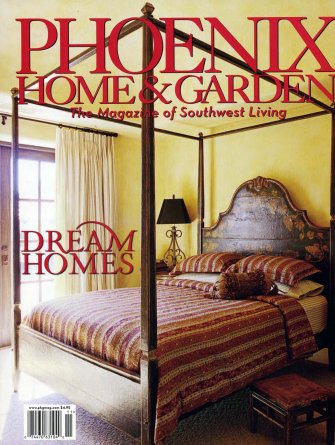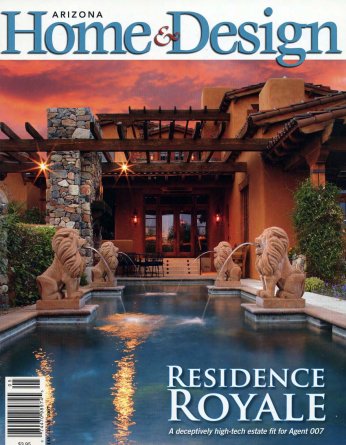 Dozens of Magazine Shoots and Articles Have Documented the Journey.
Awards:
1992 Offices under 3000sq. ft.: 3rd Place
1993 Residential under 3000sq. ft.: 2nd Place
1994 Residential Singular Space 1st Place,
1994 Residential over 10,000 sq. ft 1st Place
1994 Office under 10,000 sq. ft. 1st Place
1994 Show house 1st Place
1997 Retail 1st Place
1997 Best of Show
1998 Residential Singular Space 1st Place
1998 Residential over 3000sq. ft 2nd Place
2002 Residential under 3000 sq. ft. 2nd Place
2004 Residential 3000 sq. ft to 6000 sq. ft. 2nd Place
2005 Residential 3000 sq. ft. to 6000 sq. ft. Merit award
2009 Residential Singular Space 1st Place
Masters of the Southwest: Luis Corona 1993, Michael Barron 1996
Publications Featured In:
Casa & Estillo, Antes Y Despues, International Publication
Design and Architecture Magazine
Phoenix Home & Gardens Dream Homes
Phoenix Home & Garden Holidays
Phoenix Home & Garden Home for the Holidays
Design and Architecture, House of Miracles
Phoenix Home & Garden Indoor-Outdoor Garden Paradise
Casa & Etilo Kampras Y Sofas; International
Latino Perspectives: The Art of Decorating
Casa & Estillo Milenio: International
Casa & Estillo Orquestado: International
Casa & Estillo Personal: International
Arizona Home & Design Residence Royale
Phoenix Home & Garden Small homes/Big Homes
Phoenix Home & Gardens Dream Homes Special Collectors Edition
Phoenix Home & Garden Garden Issue
Phoenix Home & Garden Kitchen issue